Regular visitors to my blog may have seen on my What Is Blake Playing Right NOW? page that I've been quite busy with Cilization 2 modding as part of the HUGE new WIP Civilization section and youtube series I've been working on for ages.
.

After months working on a huge Heroes of Might & Magic 2 Civ2 scenario I decided to turn my attention over to one of my other favourite franchises for some more fun Civ2 scenarios, the Command & Conquer and Red Alert universe! I started coming up with some pretty crazy ideas for huge Red Alert 2 Siege of New York scenario where you'll be battling it out in city streets between huge sky scrapers however despite learning a lot from working on the HoMM2 scenario I wasn't quite game enough to start that just yet. I'd also been thinking about a dark and moody scenario set in the C&C Tiberium universe and noticed that a fellow named Wonx2150 had already made a scenario in that universe but just hadn't really done any proper graphics for it so I decided to take the easier route and remaster his scenario first to build up more experience before taking on the big Red Alert 2 scenario.
I've created a ModDB page for this project with dev diaries covering stages of development. Figured I'd post them here too so here's the first two! Stay tuned for dev diaries for the Red Alert 2 scenario here in the future too! EDIT: Red Alert 2 scenario dev diaries now posted HERE
In this first dev diary I look at changing Civ2's terrain and cities to look like C&C2 as well as importing some cool new units.
Dev Diary 01 – New terrain & units for the Civilization 2 – Command & Conquer Scenario:
https://www.moddb.com/mods/civilization-2-command-conquer-scenario/news/new-terrain-units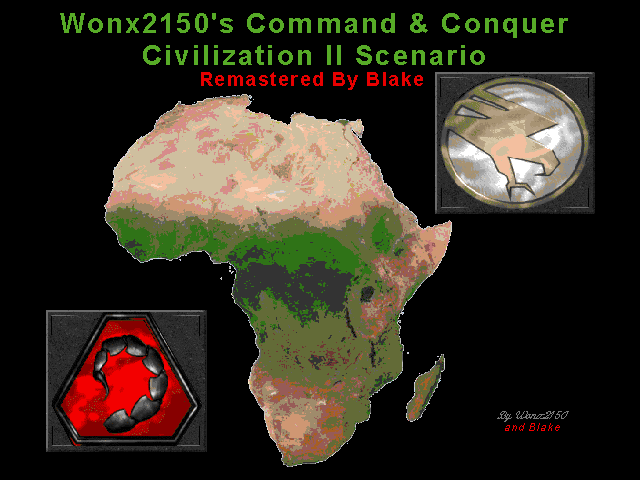 ---
In the second dev diary I ask for some fan input and finish off importing all the new C&C unit graphics.
Dev Diary 02 – Finishing all terrain & units for the Civilization 2 – Command & Conquer Scenario:
https://www.moddb.com/mods/civilization-2-command-conquer-scenario/news/finishing-all-terrain-units